...because the more names a pop has, the better it tastes, apparently.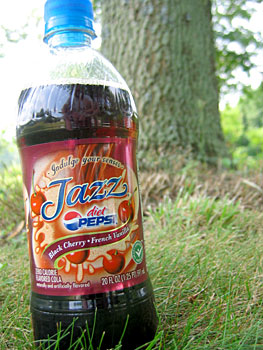 And it's true! It's like drinking candy. It's a melted Slurpee that magically became carbonated. And there are no calories, so it's okay to drink a million of them a day.
When I glance at the can, it kind of looks like it says Jizz. I like that too. Funny pop.